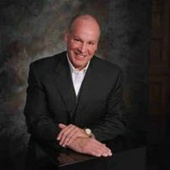 Adrian Willanger has a 30+ year track record of assisting clients in their pursuit of buying and selling homes in the Greater Seattle area. His business ethos revolves around core principles such as transparent communication, meticulous attention to detail, unwavering client advocacy, and the deep-rooted knowledge that comes from a lifetime of residency in the area.
Adrian's attention to detail extends to homebuyers as well. Leveraging the latest market intelligence, he assists buyers in determining the correct offering price for the homes they are considering. His purchase agreements are meticulously crafted, leaving no room for confusion or misinterpretation.
When it comes to serving home sellers, Adrian's process commences with pinpointing the correct pricing strategy. From there, it seamlessly transitions into crafting personalized marketing campaigns and culminates in deft negotiations and vigilant transaction oversight.
As a strong sales and marketing strategist, he's committed to providing exceptional solutions and outstanding service for all of his clients.