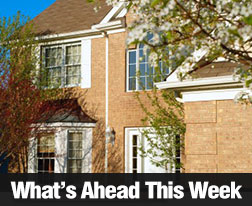 As 2017 winds down, analysts are forecasting economic developments for 2017. Forbes identified three indicators that the U.S. housing market has recovered. Mortgage rates rose again last week; jobless claims fell and consumer sentiment jumped rose five points. The details:
Housing Market Recovery Complete: Forbes
Three conditions were cited by Forbes as evidence that the housing market has recovered:
Analysts said that homeowners are putting their homes on the market after years of waiting for home prices to peak. On the flip side, mortgage rates are expected to rise further and home buyers may be taking a "now or never" plunge into buying homes before market conditions and mortgage rates combine to make home prices unaffordable.
The Federal Reserve reported that U.S. mortgage debt increased by 1.90 percent in Q3 2016; this was the highest growth rate for mortgage debt since Q3 2008. While population growth and household formation are lower, the overall ratio of mortgage debt to disposable income is near historically low levels. Stricter mortgage qualification standards are keeping home buyers from borrowing mortgage loans that they can't repay.
After years of high demand for short supplies of available homes, home builders are ramping up construction. Housing starts rose by 25 percent in October and matched construction rates not seen since mid-2007.
Mortgage Rates Rise, New Jobless Claims Dip
Freddie Mac reported higher mortgage rates last week. The average rate for a 30-year fixed rate mortgage rose five basis points to 4.13 percent. The average rate for a 15-year fixed rate mortgage was two basis points higher at 3.36 percent. The average rate for a 5/1 adjustable rate mortgage also rose by two basis points to 3.17 percent.
New jobless claims fell last week to 258,000 new claims, which matched expectations and was lower than the prior week's reading of 268,000 new claims. Job openings held steady in October with a reading of 5.50 million.
What's Ahead
Next week's economic calendar includes readings on retail sales and inflation along with the Federal Reserve's Federal Open Market Committee Statement and a press conference by Federal Reserve Chair Janet Yellen. The National Association of Home Builders Housing Market Index will be released in addition to Commerce Department reports on housing starts and building permits issued. Weekly readings on mortgage rates and new jobless claims will also be released.