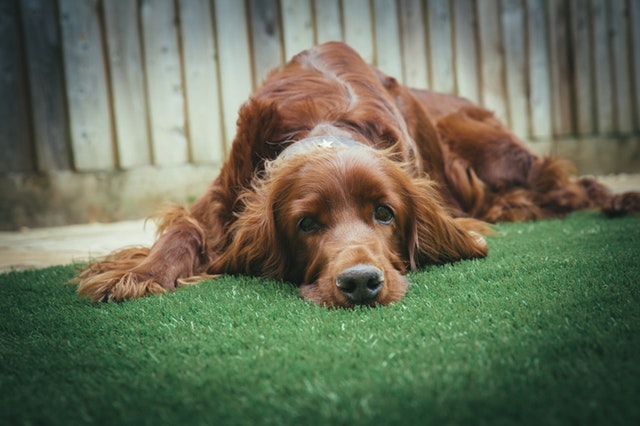 For those who have not taken a look at the innovative technology that is now used to make artificial grass, they will be surprised at how realistic some of the newest products look when compared to living grass. Installing artificial grass, which is high quality, does not come cheap.
Prices range from $8 to $14 per square foot. However, this investment may pay off well because of improved resale value, low monthly water bills, and other benefits. The best artificial grass can last up to 25 years with little to no maintenance.
Here is a comparison of the advantages and disadvantages of the most innovative artificial turf to help homeowners and business owners decide if these new products are suitable for their properties.
Disadvantages
Besides the investment cost, here are some other disadvantages.
Hot To The Touch
Some artificial grass products do no dissipate heat very well. In areas where there is a lot of direct sunlight this problem can make artificial grass too hot to walk on barefoot.
Nevertheless, there are advanced designs of artificial turf, which have perforations that allow water to easily run through. These can be quickly cooled down by simply spraying the artificial turf with a light water mist spray.
Homeowners Association Rules
The rules of the homeowners association (HOA) may prohibit the use of artificial turf. Check the HOA rules before installing artificial grass. There may be a need for an exception to the rules.
High-quality artificial grass looks as nice, if not better, than real grass. Low-quality artificial turf looks like cheap, green, furry plastic. Make sure the HOA sees a sample of the artificial grass product for the project for their more accurate understanding and consideration.
Advantages
There are many advantages of using high-quality artificial grass.
No Water And Low Maintenance
In drought-stricken areas, water for irrigation may not be available at all, has use restrictions, and/or is extremely costly. Artificial grass does not need a huge amount of water that real grass needs to survive. It is very low maintenance.
No mowing or lawn care is needed to keep it looking perfect. It is washable, which makes it easy to remove dirt, dust, and pet litter. It is durable and tough.
Curb Appeal
High-quality artificial grass makes a home stand out. When all the neighbor's homes are dull with dead, brown, real grass or another bland-colored ground cover, a vibrant green artificial lawn really looks spectacular in comparison.
Pet-Friendly
Pets like quality artificial turf. It is easy to clean. It should be able to withstand plenty of pet activity without showing ugly wear and tear. Depending on the installation, pets are discouraged from digging up the lawn.
If a portion does get damaged, it is fairly easy to replace a damaged section.
Conclusion
Artificial grass is increasing in popularity. In most cases, the advantages far outweigh the disadvantages. Even for properties, which have the option of maintaining a real-grass yard, artificial grass is something worth considering.
If you are interested in purchasing a new home or refinancing your current property, be sure to contact your trusted home mortgage professional to discuss financing options.